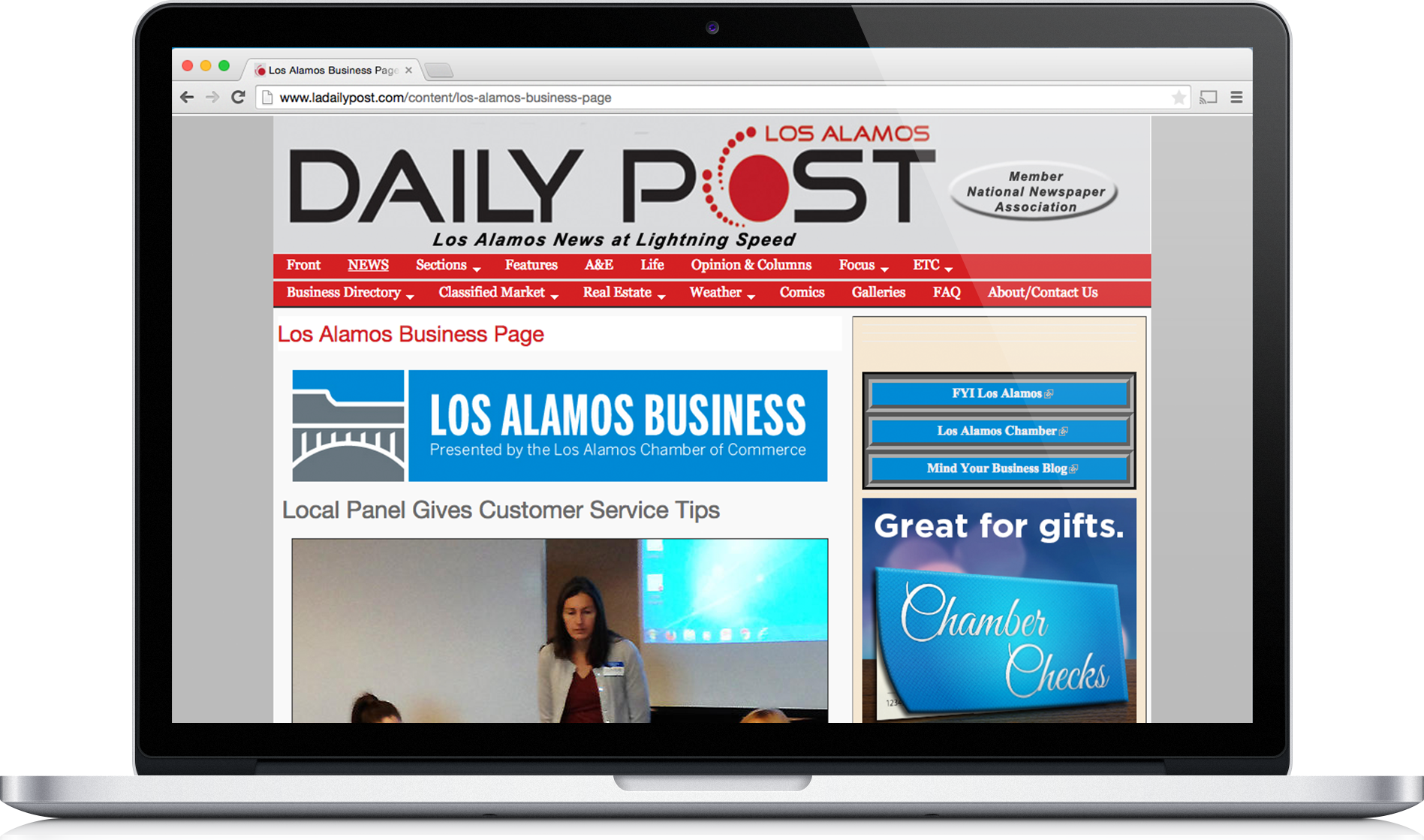 The Los Alamos Chamber of Commerce and Los Alamos Daily Post have formed a strategic partnership and launched Los Alamos Business, a page on the Los Alamos Daily Post that is dedicated to local business news.
Learn More
Stay Informed
News from the Los Alamos Chamber
A panel of local business experts agrees, the customer experience depends upon attention to detail and managing expectations. The Los Alamos Chamber of Commerce Business Breakfast featured a panel discussion Feb. 19 on customer service with panelists Cyndi Wells,...
---
About the Los Alamos Chamber of Commerce
The Los Alamos Chamber of Commerce is the membership program of the Los Alamos Commerce & Development Corporation. Our mission as stated in the by-laws is "to encourage and assist our members in achieving their full economic potential for the benefit of themselves and of the entire community. The Los Alamos Chamber of Commerce, as an effective leader, strives to strengthen economic viability within Los Alamos by actively representing, promoting and defending business interests."